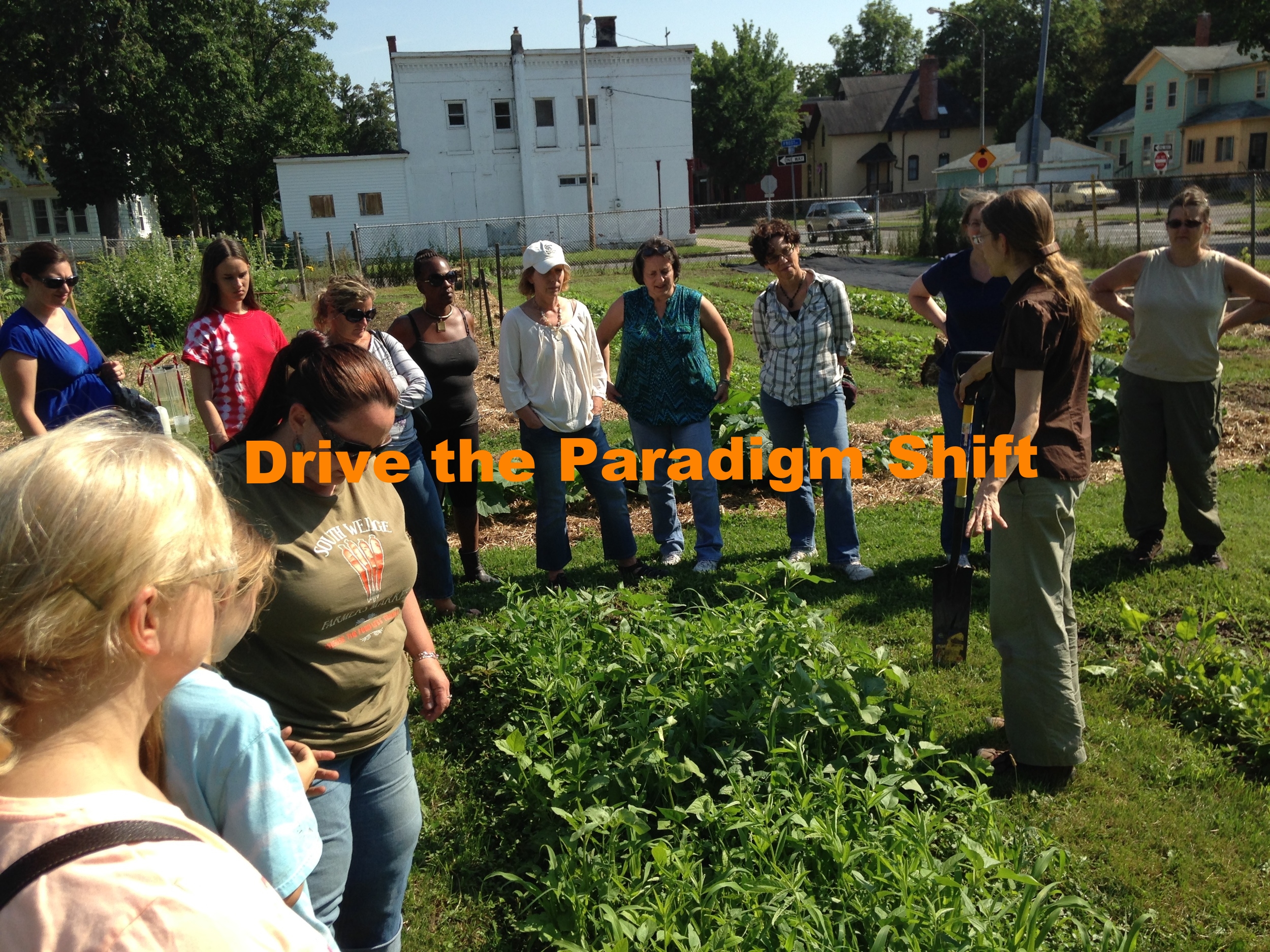 Practicums
The learning is extended through Practicums, where the community, teachers, universities and businesses experientially learn together with students. We utilize the rich context of ROOTS' Laboratories for deep learning, enriched teaching of educational standards and develop experiential curriculum that integrates sustainability principles, concepts and vocabulary within lessons.
SCROLL TO SEE MORE
ROOTS Growing Together school & community garden practicums take place in school learning gardens where participants learn about the sustainability of living systems through hands-on activities that support seed, soil and plant health. Workshops include garden planning and design, soil testing and soil preparation, companion planting, transplanting, mulching, cover crops, and composting.
ROOTS hands-on experiential learning practicums provides teachers and students with a deep understanding about soil and soil health within the complex and evolving environments of learning gardens and controlled horticulture labs. This results in the development of curriculum frameworks that integrates sustainability principles, concepts and vocabulary, STEAM learning and academic standards.
ROOTS partners 3rd-6th grade students with university students and faculty to solve the "wicked problem" of sustainability facing living systems in the 21st century. This cross-disciplinary and intergenerational approach to education stimulates student expertise in entrepreneurism and STEAM learning to solve problems of interest, including appreciation of how these disciplines need to be integrated for better solutions.